Dateline Manila: September 2016. A few months back, before Rodrigo Duterte had even assumed office as President of the Republic, lifeless bodies started appearing daily like clockwork signalling the start of the anti drug-war in the country. I detached myself from reliving my days of ambulance-chasing and felt numbed from the outgoing and  the new leadership's promises, so I temporarily restrained myself from chronicling the events.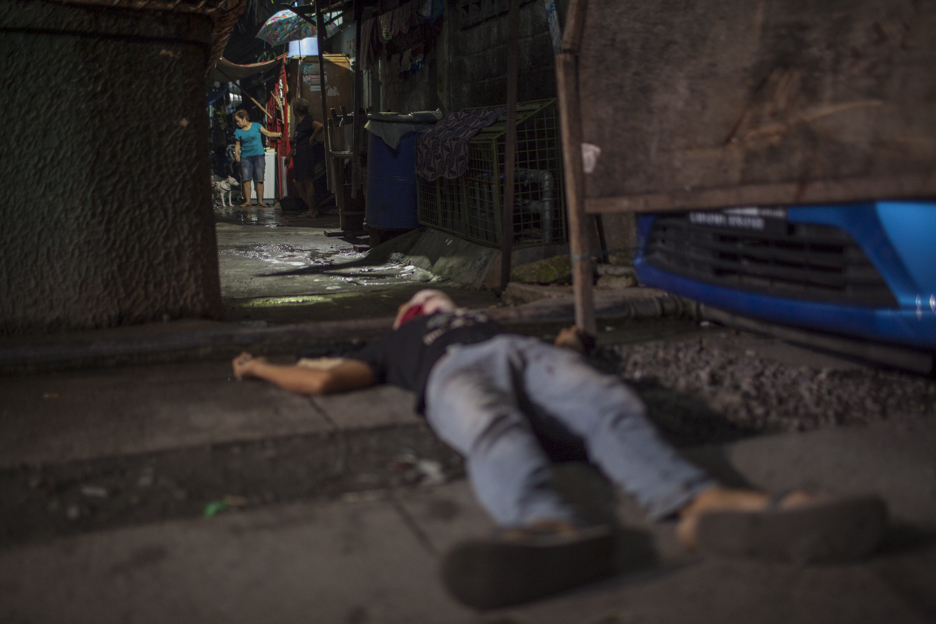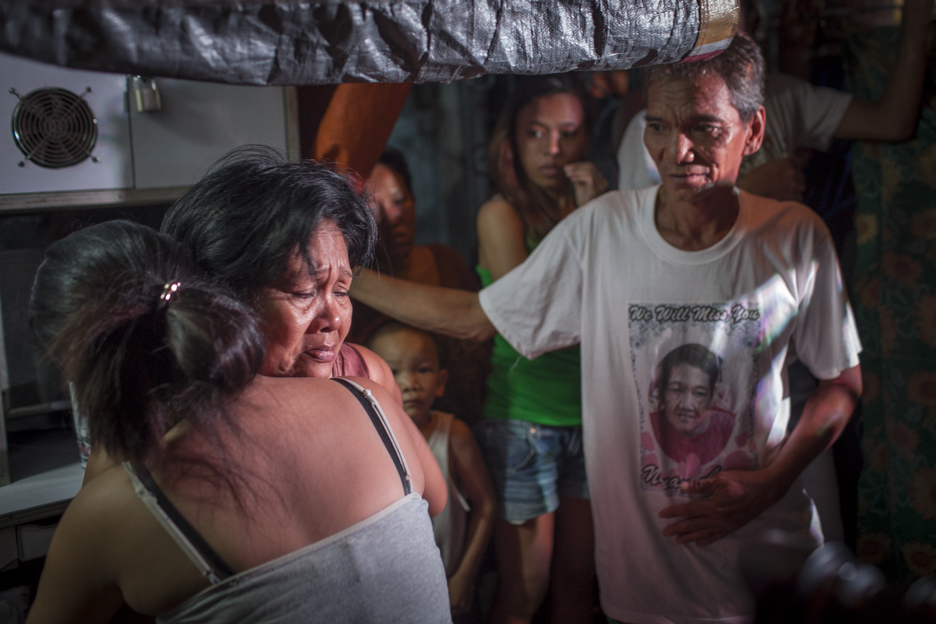 In the early days of my career as a news photographer, I was almost a fulltime resident in  Manila's police headquarters. I spent days and nights covering the police beat as a stringer for a newspaper.I slept in a couch at the press office behind the reception desk of the then Western police headquarters. Documenting daily ocurrences of human misdeeds and tragedy can creep in your system and it wasn't too long before all kinds of quirky things started happening as I walk the streets of the metro, a habit that was special to me because I loved documenting daily life on the streets in my free time. In one of my walks, a group of men started fighting and stabbing each other with forks and spoons…one time as I sit calmly in a bus, the engine would burst in flames in front of me. One night as I went home past midnight while I was distraught with some office problems, I accidentally boarded a jeepney which was about to be held up. My instincts signaled me that something was wrong but it didn't sink in enough as my mind was deeply preoccupied. luckily, the hold-up men were professionals and I was able to put across that I was from the 'PRESS' and my gear didn't belong to me so they let me go…but not without giving them my watch. The cameras ,two-way radio were all spared from their crime as I jumped out of the jeepney when they made a detour into ome of the dimly-lit side streets in Espana in Manila.
Manila, 2016: It finally dawned on me that the killings related to the Duterte's drugwars is a significant point in history that I could not miss specially when the only thing I know well (photojournalism) is being questioned or branded as destabilizing the country. So I dusted off my beaten camera gear and started hanging out with the other journalists maintaining their nightly vigil at the Manila Police Department Press office.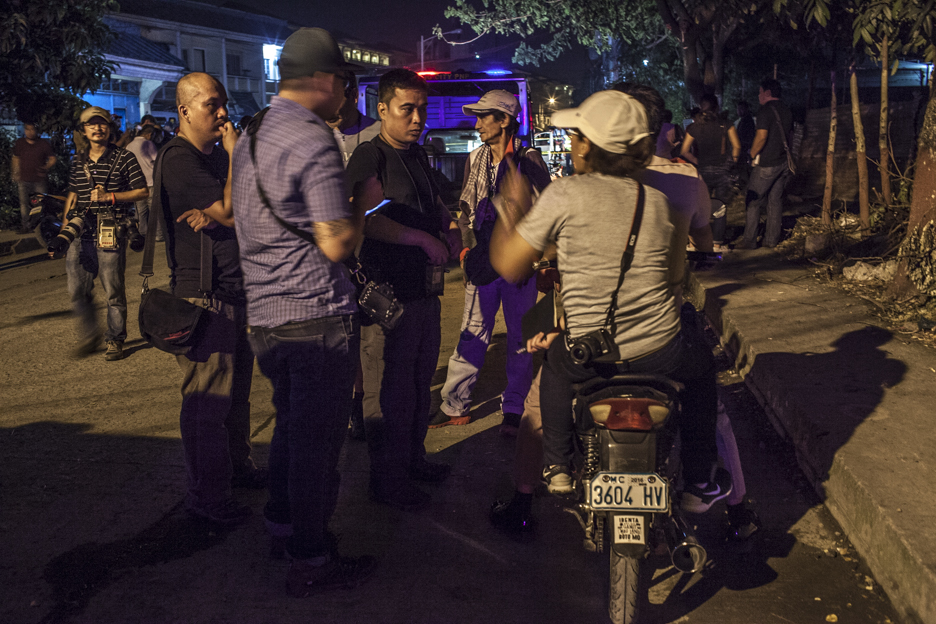 There is a saying about photojournalists when I was just starting out that goes "We don't take sides, we only take pictures". Maybe that is partly true because 'news' is supposed to be based on truth and facts. Things have changed and in my journey as a photojournalist and a documentary photographer, I knew and felt from deep inside my heart that images should be compelling, provocative and to somehow spark changes in our lives. Every photograph is a reflection of the person who captured it. there will never be identical images from every photographer even if they were all herded together in one spot looking at one subject. Working on my own and without commisioned assignments, I am more free to post images with just simple captions or datelines…It is difficult to verbalize every image that I capture because not all of them are literal…sometimes my images are just abstractions of what is happening before me.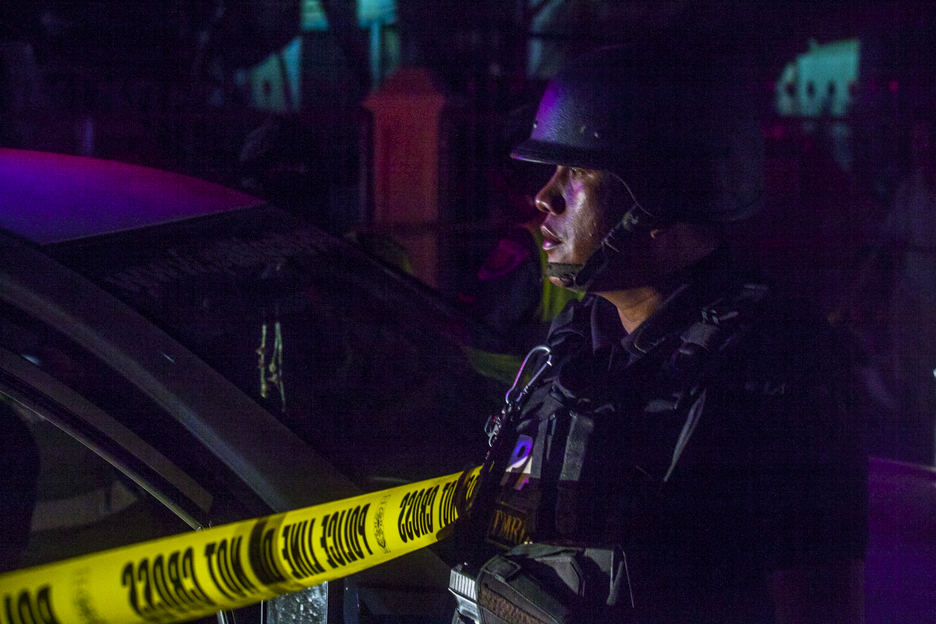 .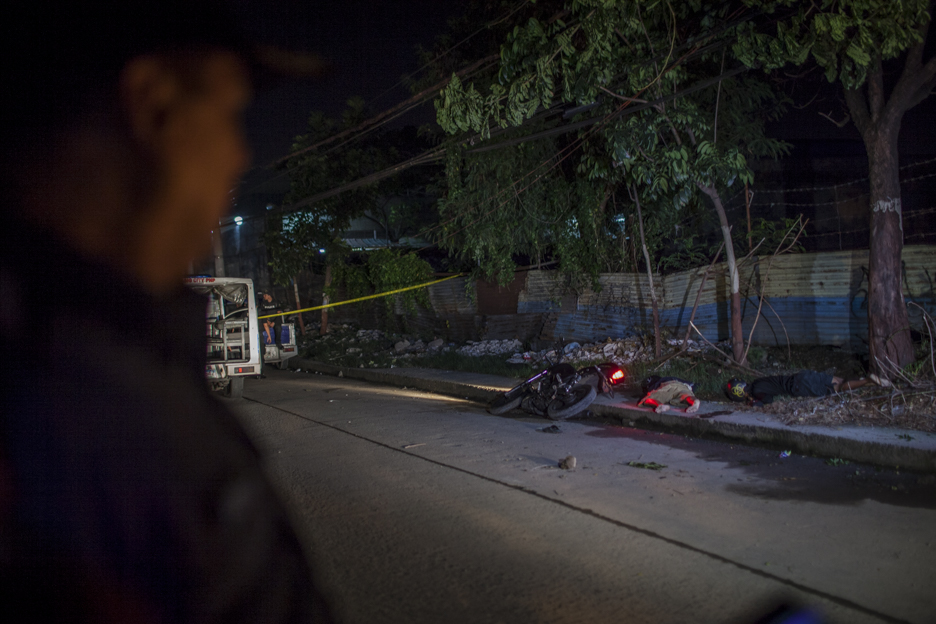 I try to go and cover whatever unfolds for the night and shoot it and approach it clearing any biases I have . No image is ever objective but on this personal project, I am being careful not to add or remove anything from the visual landscape and let  who ever views them to complete the  equation on their own. The narratives will unfold with the passage of each night.
Next: Continuing saga